"When I was very young, I was foolish enough to believe that our Empire would bring an end to all these conflicts. If only I had the humility to say to myself, I have seen enough for one life, I've done my part. Then again, there is no greater glory than fighting to find the truth." - Ishmael Venables on his service in the Military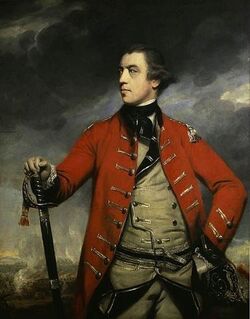 Sir Ishmael Venables, MP is a British soldier who currently serves as Head of the British Marine Corps as Captain-General of the Royal Marines. He is the son of esteemed East India Trading Company Director and Marshal, Sir Richard Venables, and Guildmaster of the Royal Marines guild, the King's Marines. Ishmael is also the Earl Edrington, and heir to the Dukedom of Argyll. 
Biography
Edit
Ishmael Venables was born on August 20, 1725 to the most decorated war hero Sir Richard Venables and Lady Sarah Venables. At the age of 16 he enlisted into the EITC and was transferred to Ben Scurvyfoote Brigade. But during the rise of the EITC, a war was declared by Law's Brigade. Ishmael was sent with his commander and some troops to capture a vital Law's Brigade fort, but was ambushed by the rebellion leader named Lawrence Daggerpaine.