"Let us not disappoint our brethren or our fellow soldiers, let the colours be raised high in glory!"                           
- Sir Mathieu Venables to the EITC Second Division, 1748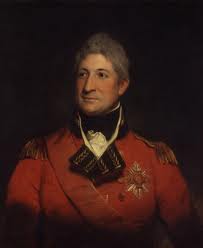 Mathieu Alesiano Venables is a British Soldier and politicion who serves as Lord Commissioner of the EITC. He has also commanded both the EITC First and Second Divisions and has also served under Sir Richard in the 74th Royal Highland Regiment. He has served since Benjamin MacMorgan was Lord Marshal. He is married to Lady Chargonard Venables and is the younger twin brother of Sir Richard Venables, the EITC Lord Marshal. He also has a son named Rhys.
Biography
Edit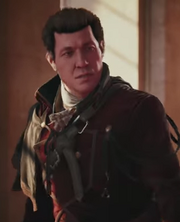 Mathieu Alessiano Venables was born on the 15th of August, 1700 to parents Sir William Venables, and Lady Elizabeth Marie Du'Casse in the family home of Finlaystone House in Argyll. Born a twin, Mathieu was the younger twin of Richard and was born twelve minutes after Richard. His Family heritage was a diverse one, his father was of an old Scottish family which could trace it roots back to Robert the Bruce, and owned great estates in Argyll and Perthshire. Whilst his mother was of French birth, and was the only child of the Marquis Du'Casse. The Du'Casse family owned a large estate in Normandy, and where distant relatives to the Bourbon Monarchy.
As a young boy growing up in Scotland on the family estate he often went out with his father and brother hunting, fishing and attending social events in Edinbourgh, his mother often took him and Richard to the opera, theatere and taught him to play the piano and to speak French and Latin as well as teaching young Mathieu manners and etiquette. At the age of 12 he was sent to Edinbourgh College where he studied law like his brother, but he dropped out of College and instead joined the 42nd Royal Highland Regiment with his brother, who had been with the regiment a year already
UNDER CONSTRUCTION!